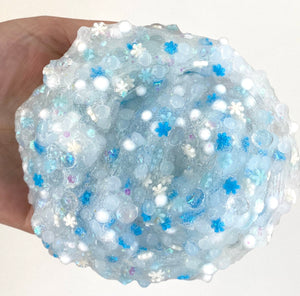 There are may places where slime supplies can be found! When buying supplies, you will want to shop around for the best prices and options. Prices fluctuate all of the time. What is a good deal now, can increase in price tomorrow. Below are a few places to check out for basic slime supplies and accessories.
Dollar Tree offers all kinds of unique slime add ins. You can find foam beads, sponges, small characters, plastic party favors, and glitter. The supplies my vary and may not always be in stock, but this is definetely a shop to check out for great deals.
Amazon is a fast and convienant way to recieve slime supplies. You may pay a little higher price for the convienance but you can usuallly buy everything needed to make slime quickly and from the comfort of home. Amazon offers kits that include charms, glitter, and premade slime in one package. If you prefer to make slime from scratch, glue to make your own slime can be purchased for a reasonable price. Add ins to design and customize your slime can be so much fun and really makes your slime personalized and a slime you will love. Clay can be added to your slime if you enjoy making slay or butter slimes. Amazon has a variety of brands to choose from to make your slime unique.
Walmart can be a fantastic shop for slime supplies. Glue can be purchsed for a great price and offer a variety of sizes. Borax, or starch can be found to use in your activator. Charms, glitter, and add ins can be purchased here as well for individual slimes.